An Intuitive - So, that's what I am!

Autumn Issue, 2009
---
Growing up my mother would say, phone's going to ring and then of course it would do so much to the surprise of my brother and I. Mom would pick up the phone and roll her eyes as if to indicate that she already knew what the message for her was, and the reason for the call. Like most young girls, I thought that all moms knew everything in advance as mine always seemed to growing up. Now that I think about it, my grandmother had the same ability. I will never forget being in the back seat of the family station wagon, with my mother and grandmother in the front, driving through Newington, CT one hot summer day. My mother looked to her right out the window and saw two children on rafts in their front yard pond. She made a comment to my grandmother that she feared that one of the children might drown. My grandmother looked to where the children were playing and she too felt the same, but she commented that it wasn't proper to stop and question about who was watching the children. After all, surely the parents were aware as it was in the front of their home. Grandmother turned to me and said, "Just because one might 'feel' something, Karen, you mustn't meddle in other's lives. Promise me you will remember what I have said about 'feelings.'" I promised with all my heart. The next day I heard my mother gasp as she looked at the front page of the local newspaper. The headline read, "Two local children drown in tragic water accident." My mother called my grandmother right away and in hushed tones I heard words like, "Oh my gosh," and, "What a shame," and, "I just knew this would happen." Still, I remember the lesson to this day. "Don't meddle in other's lives without permission."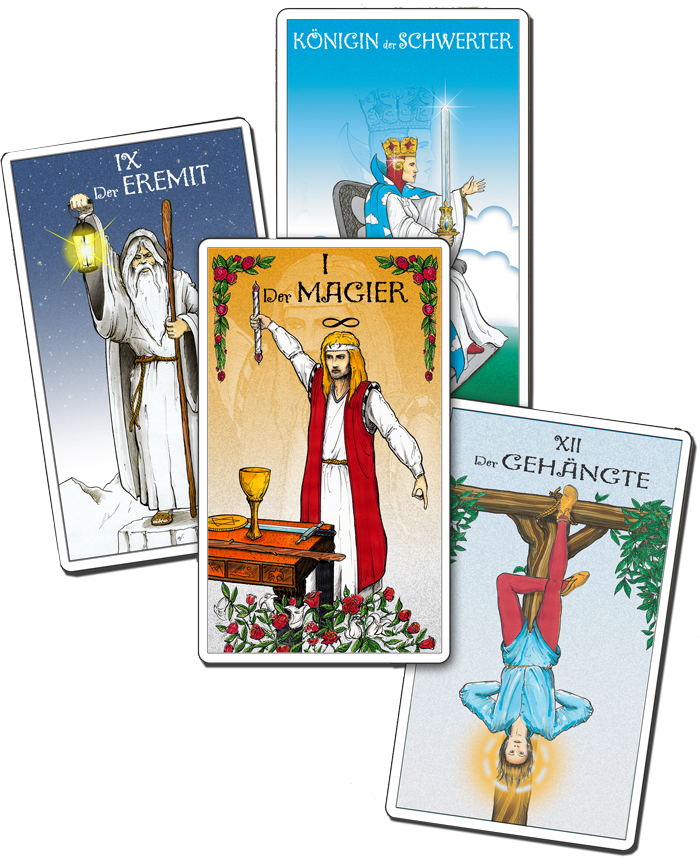 College came along and I remember studying the Renaissance period in history and the art work of Sandro Botticelli. I also came across the art of the Tarot cards. I was enamored with the cards, but at the time I could not tell you why. They were so compelling and so beautiful and yet they had been outlawed by the Roman Catholic Church. I vaguely remember thinking to myself that there must be more to the cards than artwork having been raised a Catholic. The Tarot and its images became my passion. I read every book I could find on their meanings. When I looked at them doors to other realms swung open easily, and yet I kept secret that I could read them. After all, I wanted to become a success in the "business" world and what would people think. Don't meddle my grandmother had said, and I took her wisdom to heart.
Years later, I was an "on the road" sales representative for one of the newspapers and it was my job to sell advertising to local businesses. I stopped at a New Age store in Niantic, CT called "Merlin's." When I went inside I smelled the wonderful scent of incense and felt immediately at peace. I sold a small advertisement to the owner, and she asked me if I had ever had a "psychic" reading before. I told her that I had not, but would love to try one as it was my lunch hour. A man named Whitley Dresser was the psychic doing readings that day and I signed up to have him "read" for me. Whitley sat in a large chair in his office, closed his eyes, and proceeded to tell me things that there was no way that he could have ever known. He told me that my mom and grandmother were both psychic/intuitive and that I was one as well. He asked me if I knew this. I told him that I sometimes had "hunches," "feelings" about people and things that would often come true. Whitley told me that one day I would devote myself to "readings" for people. He said that I would become famous, and that I would also write a book on my experiences. I told Whitley that I had no intention of being "psychic" for a living. I was going to work in newspaper advertising and be very successful. Whitley just smiled and said, "we'll see." He asked if I would be willing to join his psychic development group that met once a week. I told him I would think about it and I left. Weeks later, as if by some unexplained force prompting me, I joined his class/group and my journey to becoming an intuitive began.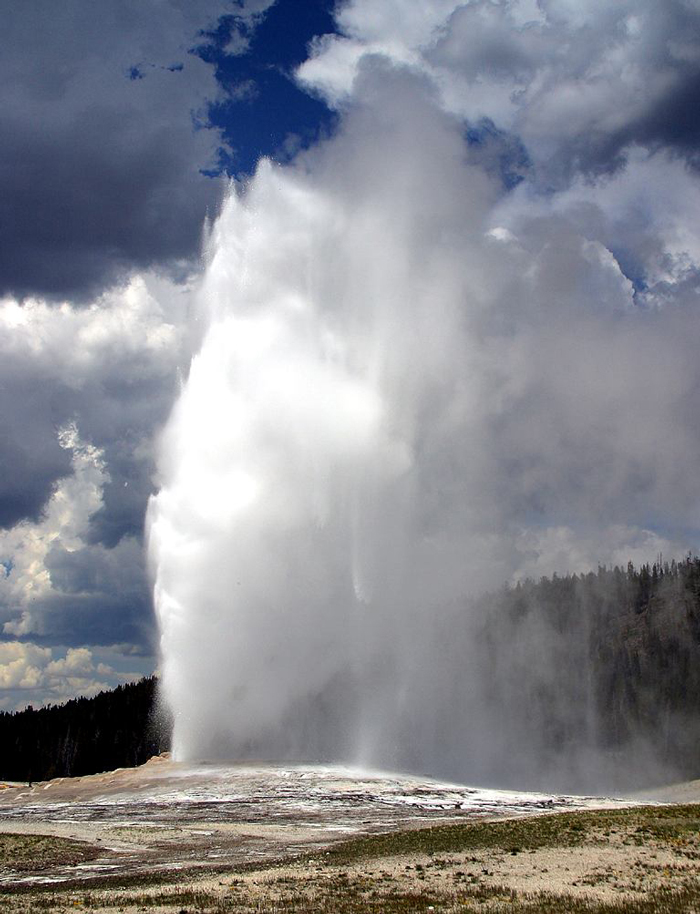 Old Faithful, used with permission of pdphoto.org
Whitley introduced me to my now mentor, Virginia Randolph, of East Killingly, CT. He had spoken to Virginia about my "abilities" and my psychic education began under her tutelage. Virginia put objects in envelopes and asked me to tell her what was inside. She had me hold objects, and give her my impressions off the objects. One time, I was in Yellowstone National Park in Wyoming and she had coordinated with me on a time when I would sit quietly and focus on an object in the park to send those images back to a psychic development group that she was hosting in CT. I watched "Old Faithful" erupt and sent that "thought form" back to the group. The experiment was a success. The group then focused on an image of a dragon and sent that thought form to me. I got it! I called Virginia and said, is it a dragon? I heard the group over the phone, they were cheering. I thought to myself that I must be getting the hang of this "psychic" stuff.
No matter the time that passes, or the number of readings that I do, I am still amazed by the life stories of my clientele. I no longer hesitate when I make a prediction like I did when I started on my spiritual journey. Confidence is something that comes with time and experience Virginia once told me. She has been right about so many things. I am lucky that I had a person like Virginia to turn to and ask questions of over the years. How do you predict timing with the cards? Why do some predictions come true and others do not? How do you improve accuracy? How do you let the life stories go out of your mind when a reading is done? How do you keep your own judgments out of a reading? Questions seemed to always beget more questions.
I have yet to become famous, or to write a book but I won't rule out the possibility that anything can happen in the blink of an eye. People ask about when I knew I had "the gift." I am not sure why folks refer to intuitive ability in that frame of reference. There are few professions where you are expected to remain selfless, compassionate, non-judgmental, and incredibly accurate all at the same time. I feel honored to be able to see the future for so many, but is that truly a "gift?" Only time will tell. Like Virginia once told me "Life is a journey, not a destination." I wish you all well on your journey as I am enjoying mine. The destination, well, that remains to be seen.
---
Ms. Hollis offers her readings by appointment for $150 for her 50-minute sessions. Call Readings By Karen at 860-665-8024 between 9:00 a.m. and 7:30 p.m. Eastern Time to make an appointment.