The Botanical Inspirations Tarot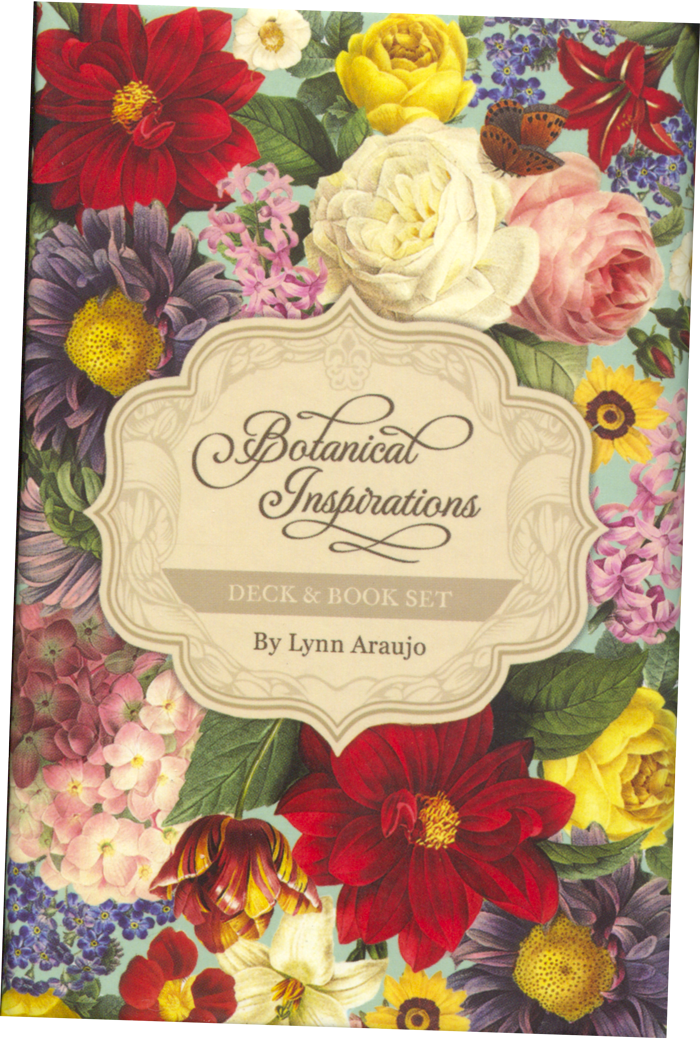 A review by Karen Hollis
The Botanical Inspirations Deck, by Lynn Araujo, comes beautifully packaged in a sturdy floral box with a lovely spring green deck bag. The deck and box set includes a Sacred Language of Flowers fold-out reference guide that is a shortcut to understanding the sacred meaning of the flowers. If you are an herbalist and gardener like myself, you will appreciate the simple beauty and vintage look and feel of this deck. The cardstock is substantial, but shuffles well and the cards have wonderfully rounded corners, which add to the luxury feel of this wonderful deck. The illustrator is Pierre-Joseph Redoute (1759-1840), and the pictures are classic illustrations that everyone can relate to in a reading. The Latin names for the flowers are also under the English version.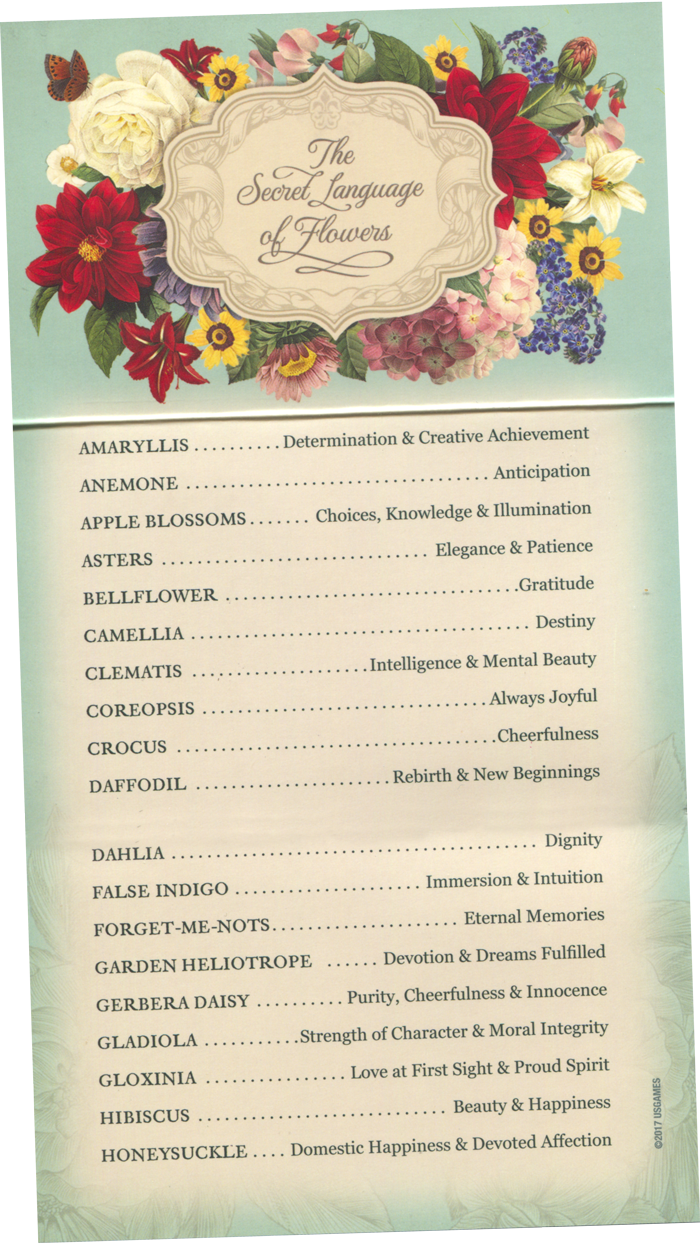 There is a small informational booklet that comes along with Ms. Araujo's deck that explains her passion for flower lore. I can relate because I have had that same passion for herbal lore ever since becoming friendly with Adelma Grenier – Simmons of Connecticut Caprilands fame many years ago. My wedding bouquet had Rosemary for "remembrance" in it, Sage "for a long life," as well as Thyme for "courage." It is through our search for a deeper meaning when working with inspirational decks that we achieve daily peace.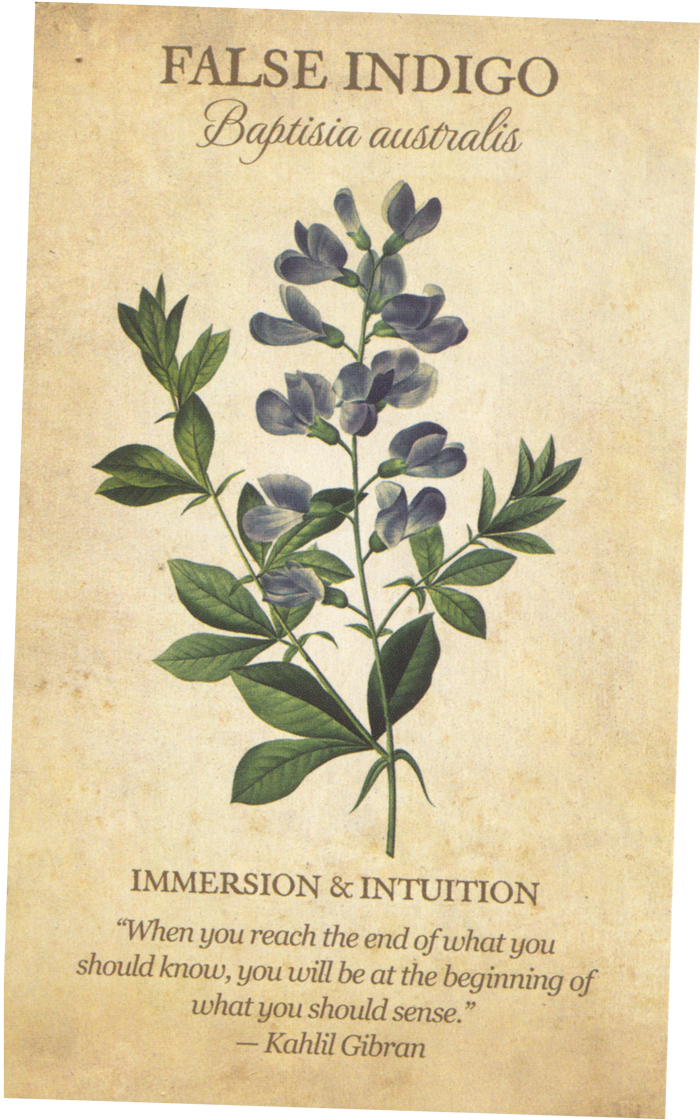 In the Botanical Inspirations Deck, my favorite card is False Indigo, which Lynn calls Immersion & Intuition. Underneath each card is a saying to inspire you when a card is pulled from the deck. On False Indigo, a beautiful delicate purple flower, there is a quote by Kahil Gibran which reads "When you reach the end of what you should know, you will be at the beginning of what you should sense" which is a perfect statement to ponder for anyone who works with intuition as much as I do. It is true that sensing is indeed knowing!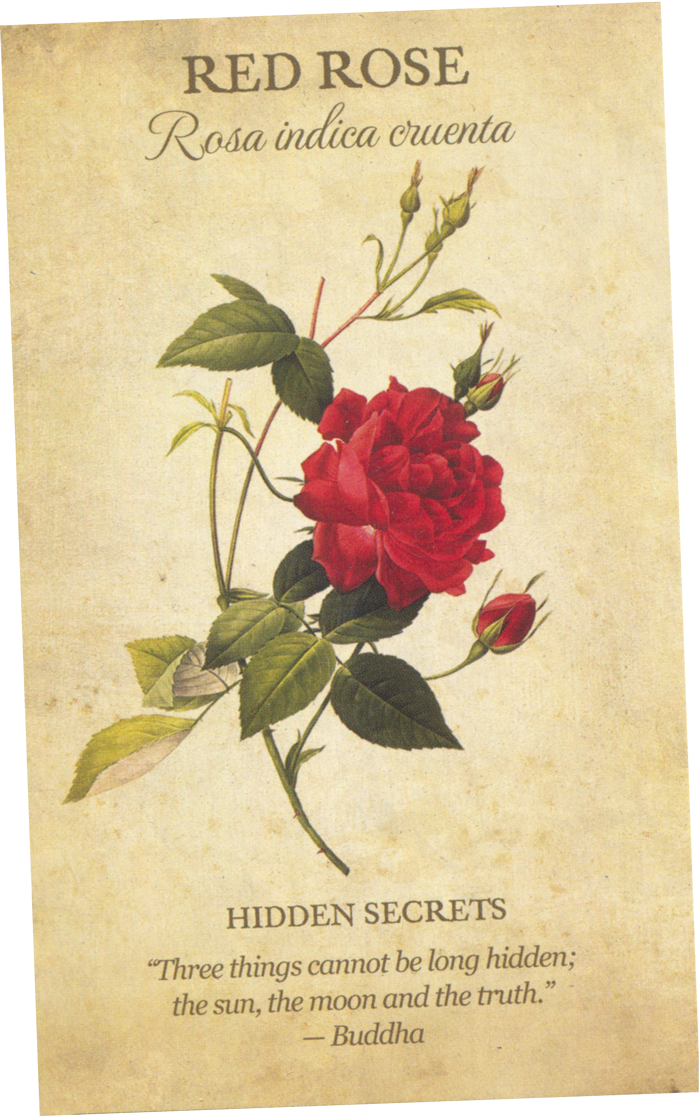 Who can resist the "Red Rose" which Lynn calls her card of Hidden Secrets. Red Roses have been given as a sign of romantic love as far back as antiquity. On the card, Ms. Araujo quotes Buddha with the phrase "Three things cannot be hidden, the sun, the moon, and the truth." No truer words have been spoken. It is said that romantic love is the elixir of the Gods and the card of the Red Rose when pulled speaks to our inner-longing to love and be loved without condition.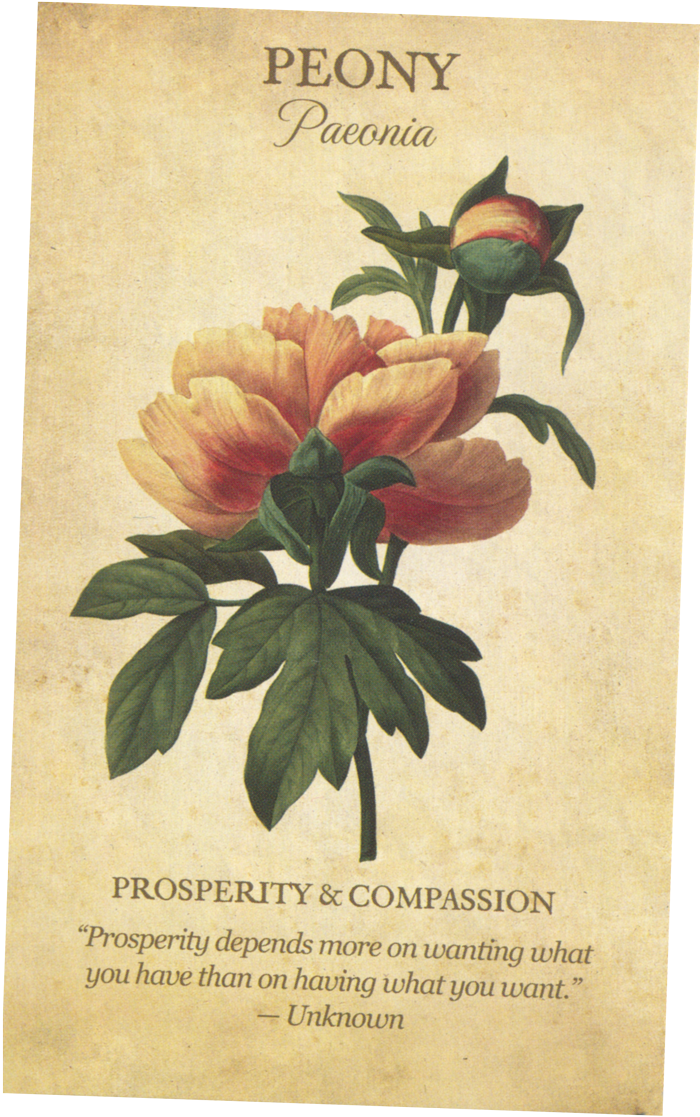 The Peony card stands for Prosperity & Compassion in Lynn's inspirational deck, but the Chinese have long held that peony flowers are the flower of romance. It is said that "Singles who wish to marry should display a vase of peonies or a painting of the blossoms in the living room, where they represent seeking love versus in the bedroom where the flowers are a symbol of carnal love." Perhaps, prosperity and compassion were higher ideals to be celebrated in the Victorian era and that is why Lynn chose these meanings. The Botanical Inspirations Deck is admittedly very Victorian in its look and feel.
If you are looking for a beautiful and inspirational deck to begin your day with by pulling one flower out of the deck to meditate on then look no further than the Botanical Inspirations Deck, by Lynn Araujo, beautifully published by U.S. Games Systems, Inc.
You won't be disappointed!
---
Psychic/Medium Karen Hollis has used her abilities for more than 30 years. Her private readings are highly regarded for their accuracy, integrity, and compassion.
Karen has been featured on Discovery Channel's "A Haunting," as well as "Paranormal Survivor" a show out of Canada. As the lead Psychic/Medium investigator with Ghosts of New England Research Society (G.O.N.E.R.S.), Karen is "the bridge between evidence and explanation."