Karen on "We Don't Die" Radio
On March 8, 2017, Host, Sandra Champlain spoke with Karen Hollis as a part of her regular-running show.
Plagued by a lifelong fear of death and dying, Sandra Champlain began a passionate search for answers. Champlain is a notable medium and her conversation with Karen was wide-ranging. You can listen to the program below.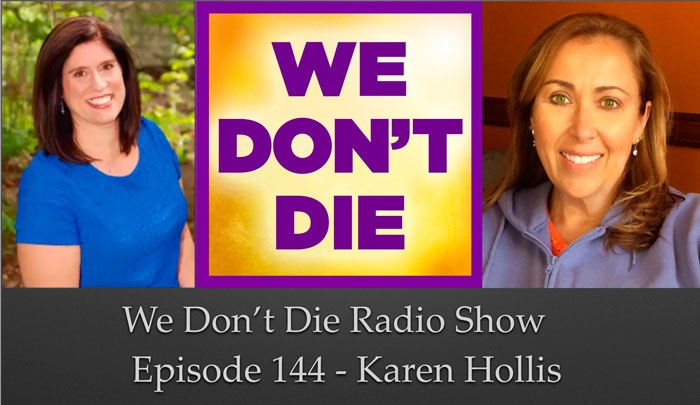 Among the things Sandra and Karen talked about is the Afterlife Research and Education Symposium, which will take place in Scottsdale AZ USA on Sept 15-17, 2017. You can find out more about this exciting event and register for it on the Afterlife Research and Education Institute's website.